Welcome to Industrial Packaging Corporation
Located in Omaha, Nebraska, Industrial Packaging Corporation can handle any account – large or small – in any destination. Chances are, if you package it, ship it, or need to protect it, we can help you!
We have partnered with the best in every category so we can live by our motto "Service First, Quality Always!"
Please browse our site and contact us with questions and requests for quotations!
Follow our blog for packaging stories and ideas. We will post monthly specials here as well so stay informed by visiting frequently!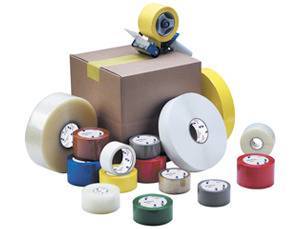 Both acrylic and hot melt carton sealing tape are perfect sealing solutions for general purpose carton sealing
needs in room temperature environments. The main difference comes in specific applications. A list of some of
the applications that would be beneficial in using each particular adhesive is below:
Acrylic Applications:
– General Purpose Carton Sealing
– Hot or Cold Applications – Cartons travelling or stored in extreme hot or cold environments
– Display Applications – Since acrylic will not yellow, it is better for boxes being displayed
Hot Melt Applications:
– General Purpose Carton Sealing
– Dusty, dirty, and soiled substrates applications – The quick tack will help in these difficult applications
– Boxes w/ Rigid corrugated – The high sheer of hot melt will work great for double walled and thick corrugated with heavy memory
– Under filled & over filled cartons – The high sheer will help maintain the seal for boxes that are over filled/under filled.