Acrylic Tape vs Hot Melt Tape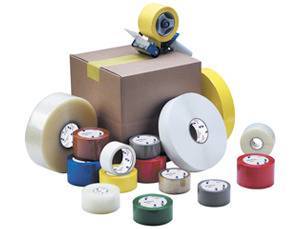 Both acrylic and hot melt carton sealing tape are perfect sealing solutions for general purpose carton sealing
needs in room temperature environments. The main difference comes in specific applications. A list of some of
the applications that would be beneficial in using each particular adhesive is below:
Acrylic Applications:
– General Purpose Carton Sealing
– Hot or Cold Applications – Cartons travelling or stored in extreme hot or cold environments
– Display Applications – Since acrylic will not yellow, it is better for boxes being displayed
Hot Melt Applications:
– General Purpose Carton Sealing
– Dusty, dirty, and soiled substrates applications – The quick tack will help in these difficult applications
– Boxes w/ Rigid corrugated – The high sheer of hot melt will work great for double walled and thick corrugated with heavy memory
– Under filled & over filled cartons – The high sheer will help maintain the seal for boxes that are over filled/under filled.